Hardwood Windows
All our Hardwood Windows are made in our state of the art production facility using only the finest of materials sourced from sustainable plantations. All hardwood products are factory finished in colours or stains of your choice and glazed with 24mm, low e., argon filled double glazed units which are beaded in with a dry glazing system.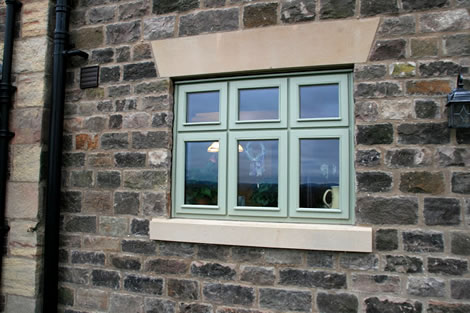 We use only the finest of materials sourced from sustainable plantations for our hardwood windows.
See a sample of our hardwood windows installations
We install many more windows than we could possibly feature on this website but here is a small selection of the coloured uPVC windows recently installed by Strata. Click on the portfolio link below to expand the images gallery.
Hardwood Window Colours and Stains
Click on the colour options link below to see the range of hues available in our hardwood windows.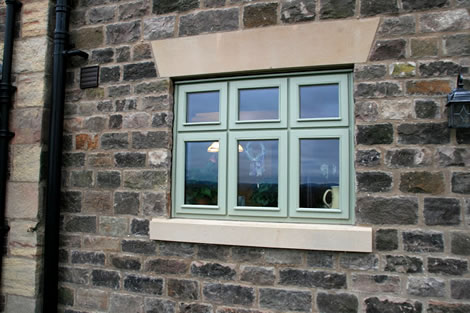 Hardwood Window Styles
Click on the window styles links below to see the range of options available to Strata customers.
Window Glazing Options
In addition to our standard glazing, there are settings where an obscure window is more appropriate. We offer windows with various patterns and styles. See our full range by clicking on the link below.
Hardwood Windows – Specification and Aftercare
To keep your windows looking and functioning their best for years to come, Strata advise a series of simple maintenance steps that will help make your investment last in superb condition for many years to come.
Find out more on specification and aftercare
Aftercare advice
Lubrication
To ensure your locks, hinges and handles perform easily and smoothly for years to come, it is essential that they are re-lubricated annually as the existing lubrication will soon dry out causing wear and stress to moving parts. The lubrication can be any light machine oil such as 3 in 1 Oil or WD40. The important point is that excess oil should be immediately wiped off to avoid drips staining surfaces and dirt will stick to excess oil causing other problems.
Cleaning
To keep glass clean and clear it needs washing periodically with a mild soapy solution and rinsing with clean water. Use of a wash leather will prevent streaks from water droplets running down the glass surface.
Anually the windows and glass may need a thorough clean. To do this, use the following procedure:
Hose or rinse off lose dirt that may scratch
Using a soft car brush that will not scratch the surface of glass or plastic, vigourously soap down glass and frame
Gently rinse off all surfaces with clean water
Any stubborn marks on PVC can be removed with a non-abrasive cream cleaner (e.g. CIF)
Marks on glass can be removed with a propiertry glass cleaner
Finally wipe all surfaces down with a wash leather and soft clean cloth
Drainage and Weatherseals
Avoid damage or dislodgement of seals as this will cause difficulty in obtaining a correct seal and create potential draughts. Damaged seals can often be replaced by contacting us.
uPVC window systems rely on an inbuilt drainage system that comprises of slots within the base rails or thresholds that allow any water ingress to flow to the outside. It is important therefore that these slots are kept clear by periodically removing any grit and dirt build-ups and flushing out with clean water.